Mrs. Monaco's Class Website
Dedicated to My Class of 2020
Love, Mrs. Monaco
You Are My Rainbow
You Are My Rainbow
Just like a rainbow, you always shine through
Just like a rainbow, you always know what to do
Just like a rainbow, you shine so bright
Just like a rainbow, you light up my life
So full of color, shining in the sky
Always smiling, as you walk on by
You are my rainbow, that will always be true
I will forever be your rainbow, too
HAPPY SUMMER!
June 22, 2020
Dear Families,
Today is our last day of school! I am so proud of each student and family for all of your hard work this year and during Remote Learning! Thank you for being a respectful, fun, and kind class! I enjoyed being your teacher and and will always remember you as being a class dedicated to your education! Thank you for working together as a team to create a successful Remote Learning environment! Each day, during Remote Learning, I looked forward to your posts and videos! You all made me so happy, made me smile, laugh, and shed some tears, too! Also, you taught me a lot of new facts and I got to know all of you and your families in a special way! The memories and creative ways you continued your education will always be a positive part of who you are in the future. Always know, I will miss you and I wish you a happy summer and more!
Love,
Mrs. Monaco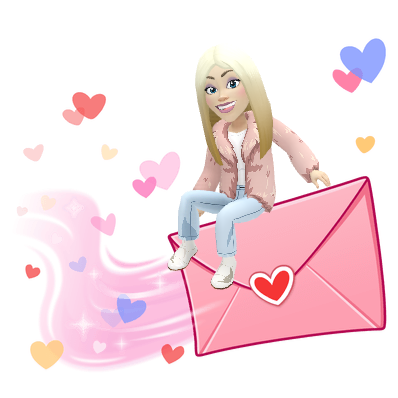 June 22, 2020
Let's celebrate our last day of school! I posted a Read Aloud, "I Wish You More" on my Greenville Website and a new grid, "Happy Summer!" on Flipgrid. The Flipgrid post will ask your child to wish their classmates/teachers a happy summer and say some kind words to their classmates/teachers! If possible, it would be so cute and fun if each student had the their "Forever Hug Puppy" in their video!
If you are not on Flipgrid you can have your child join today or post a message for me on Seesaw.
Have fun sending special messages to each other on Flipgrid!
**I am going to allow student-to-student video replies for our "Happy Summer!" grid.** Please remember, you are in a public school setting. If you choose to send a video, you must have a parent with you when you make and send the video. Please be sure your responding video is only about responding in a positive way and wishing your classmates a happy summer, along with kind words. If you choose to respond, please reply to each member of our class. If you would like to send a classmate a message, press the green button under their video and follow the directions.**
I uploaded activities to my Greenville website that you can use now or over the summer! Careful if you choose to print, the packets have a lot of pages! When I use these packets in school, I only print the pages I need. Have fun!
WAVE PARADE
It was nice to see all of you!
Love,
Mrs. Monaco
June 22, 2020
Dear Families,
Thank you for this amazing painting and the gift cards from the class! Most of all, thank you for your smiles!
Love,
Mrs. Monaco 💜
Specials Schedule (Check Special Area Teacher's Website)
Monday: Physical Education, Mrs. Delgaldo
Tuesday: Computers, Mrs.Mack
Wednesday: Physical Education, Mrs. Delgaldo Art, Mrs. Siccone
Thursday: Music, Ms. Colon
Friday: Media, Mrs. Dobbin
Posts
Last Day Read Aloud: I Wish You More